Preparing for our Palm Procession - April 2017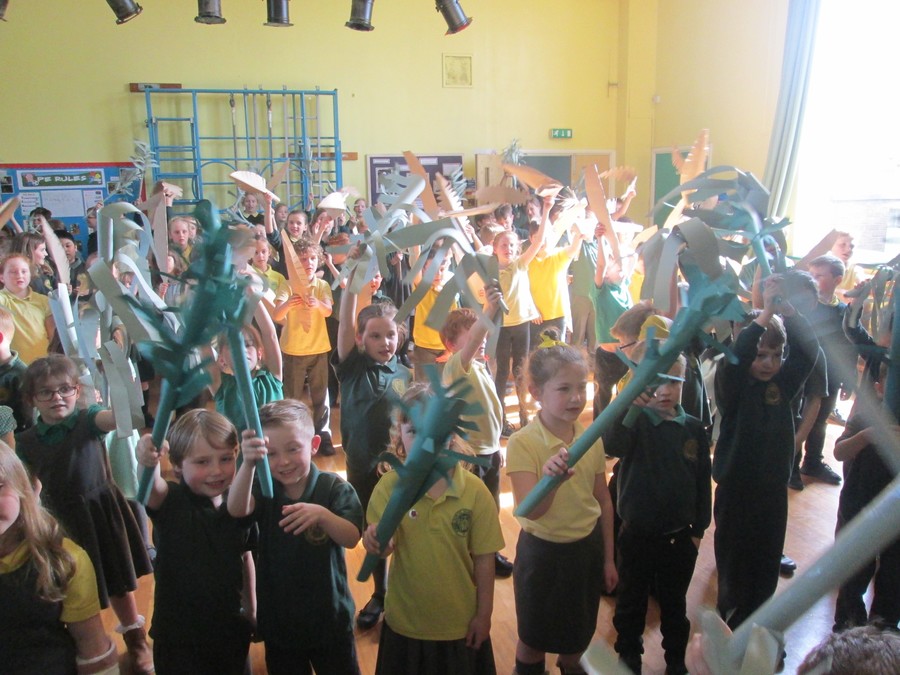 Catholic Life of the School
Religious Affiliations, Education and Collective Worship
St John's is a Roman Catholic school. We work with parents to educate children in the Christian way of life and to create a community of faith in which worship within the Roman Catholic tradition is appropriate, possible and wholly acceptable. As part of the Catholic education offered at St John's we teach children to:
be able to participate actively in liturgy

be able and willing to pray

be able to rely on a distinctive morality

have a thoughtful understanding of scripture

have a thoughtful understanding of church teaching

have experienced being part of a church community

be able and willing to translate faith into Christian action

understand themselves in relation to others and to God
Religious Education currently follows the "Come and See" programme. RE is planned and taught separately from the rest of the curriculum. Cross curricular links are made as appropriate and build on the children's existing experience in the home, parish and wider community. Religious Education is in essence a faith education but we acknowledge the content of the Local Authority's agreed syllabus on religious education and incorporate knowledge of world faiths in our progamme.
Collective Worship click here
'Mini Vinnies' is the name for a St Vincent de Paul Group for primary aged children. We get together to organise and talk about helping others in need within our school, local community and around the world. Mini Vinnies' at St John of Beverley meet every few weeks at lunchtime and the group is run by Mrs Monkman. Mrs Mulligan, Mr Mooney and other members of the parish SVP come along to join us at our meetings.
We have a Mini Vinnie Committee which has a President, Vice President, Secretary, Treasurer and Communications Officer.
In our school we have 20 Mini Vinnies.
Parish Church
St John of Beverley RC Church, North Bar Without, Beverley
You can link to the Parish Church website for service times etc by clicking here
Diocese of Middlesbrough
You can link to the Diocese of Middlesbrough by clicking here.