Extra Curricular Activities
There is always something going on at St John of Beverley. We are fortunate to be able to offer an array of opportunities and experiences to enhance their learning journey.
We aim to make sure that every child has access to a range of academic, cultural, physical and fun activities to supplement and support their learning outside of the normal school day.
We will send home details of external activities/events together with a termly letter detailing clubs available for children in the forthcoming term.
Tesco Bags of Help Scheme - Grant Award of £8,000 - Gardening Club
February 2017 - We are delighted to have received this grant from Tesco. We would like to say a huge thank you to all of the team from the Tesco stores, and all of the shoppers who voted for us.
Here at St John of Beverley RC Primary school our garden has always been important to us. For many years now the children have grown their own vegetables and these have been cooked for us to eat at lunchtimes in school. This grant will enable us to make more use of the area and make it a sustainable community space.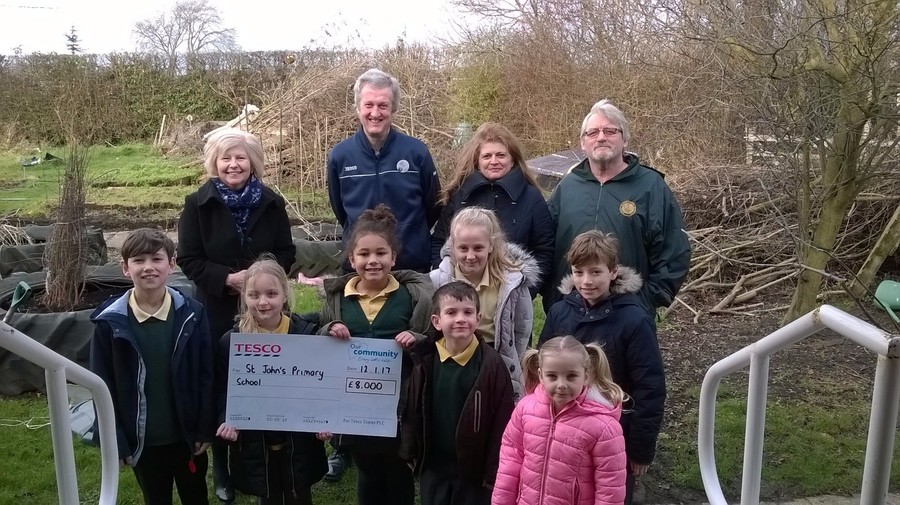 October 2017. We have now completed all the hard landscaping of our school kitchen garden. We have had set backs with vandalism and our new greenhouse frame was bent beyond repair. We have been very lucky in that Eden Bourton Greenhouses from whom we purchased the greenhouse have very kindly donated a replacement so that our children can have the benefit of growing plants from seeds. We would like to say a very big thank you to all the Eden Bourton team for their kindness. The new greenhouse will be erected over the half term holiday and our children are looking forward to the spring when seed planting will commence.